WOSB Federal Contracting Program (WOSB Program) participants are required to report any material changes to their business that may impact their program eligibility set forth in 13 CFR 127. Material changes include, but are not limited to: change of business structure, addition/removal of business owner, addition/removal of board members, amendments to organization documents, financial documents. Firms that experience these changes must report them to SBA within 30 days of any such change.

Below are instructions:
Material Change
Step 1: Enter your firm's profile on WOSB.Certify.sba.gov
Step 2: From your dashboard, scroll down to the Women-Owned Small Business Program table listing your most recent WOSB/EDWOSB application.
Step 3: Under "Actions" select the drop down "carrot." See example below: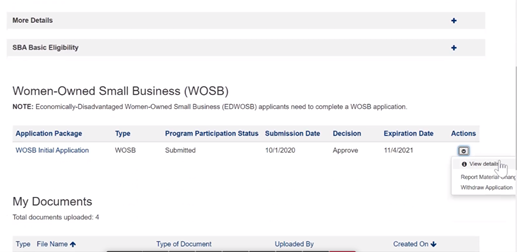 Step 4: Select "Report Material Change" and click on the Create button. See example below: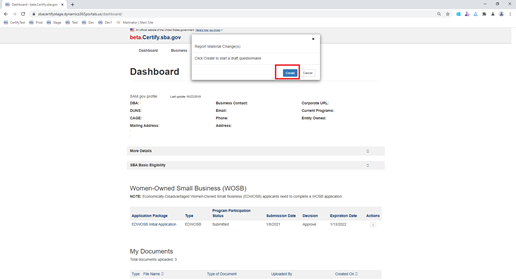 Step 5: The system will generate a confirmation message at the top of the screen in a green box. See example below: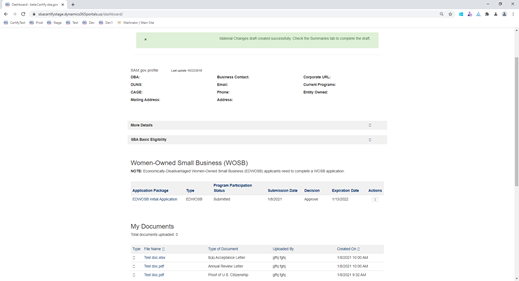 Step 6: Then, from the Dashboard, you will need to click on the application link. See example below: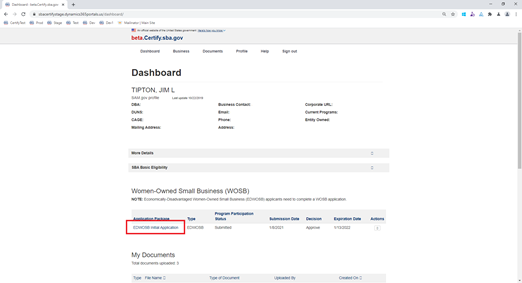 Step 7: Once in the application, select the Summaries tab and then click on the Material Change link which will launch a questionnaire. See example below: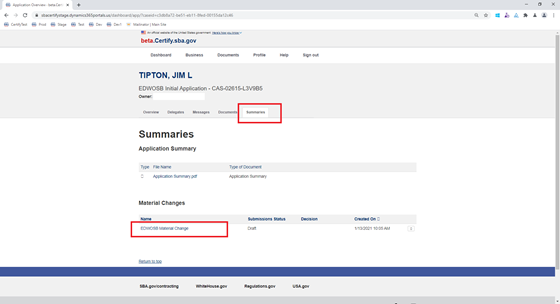 Step 8: Proceed through the Material Change - Questionnaire and select the appropriate responses corresponding to your firms situation. See example below.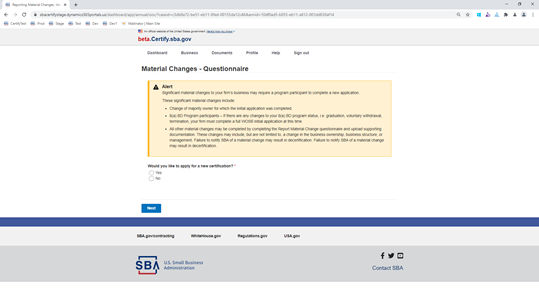 Step 9: Upon completion of the material change questionnaire, an SBA analyst will conduct a full review of the responses and uploaded documentation. A formal letter is issued once a decision is rendered.